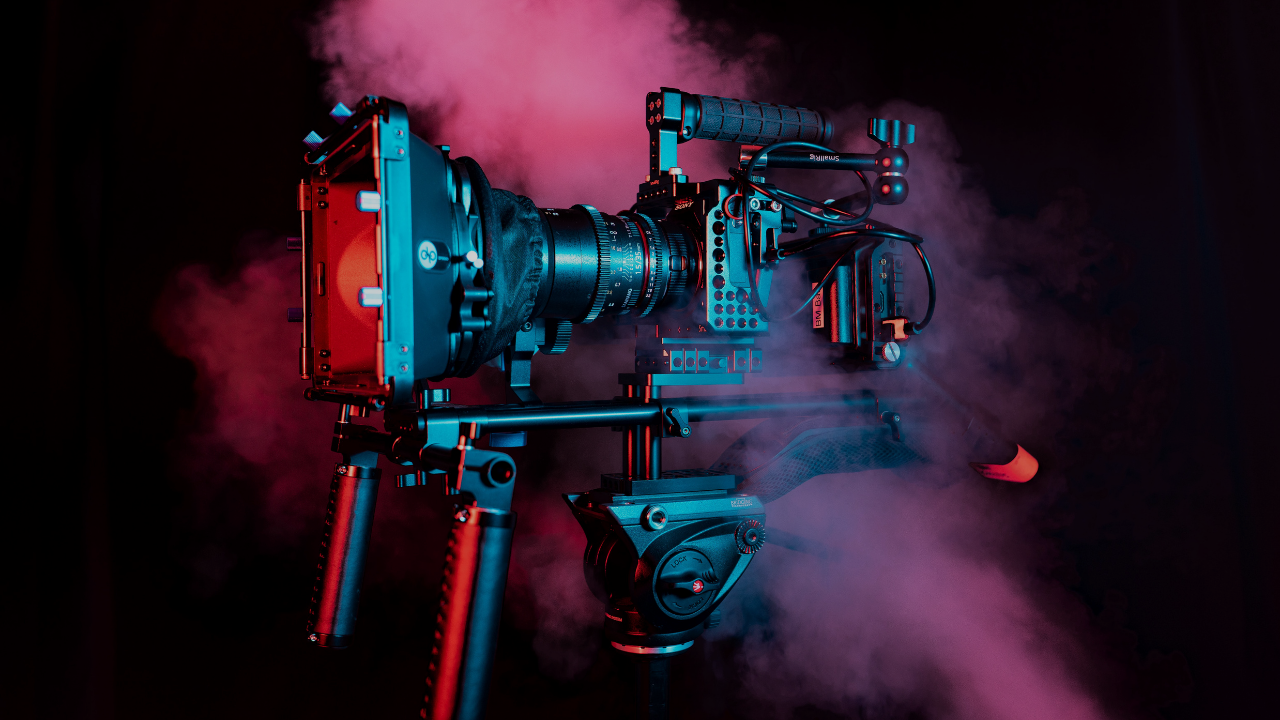 5 Creator Tools & Must-Buys To Elevate Your Content
Return to the blog
Growing a large audience, going viral, or becoming the next YouTube superstar are most creators' ultimate goals. Getting there requires paying close attention to those nitty gritty details that make your videos stand out from the rest, like convenient creator tools, camera quality, or great lighting. Often, to reap the benefits of a successful YouTube channel, you first need to invest funds into your content.
Below, we've curated a list of creator tools, essential equipment, and subscription services creators should consider as great investments on their journey to the top. Our recommendations ensure that you don't have to break the bank to get great results. 
1. Capture High Quality Video With a High-End Camera
A creator's best friend is their video camera; it's the main tool that brings all of your ideas to life. Before moving forward with a purchase, first consider what platforms or content types you currently have or plan to include in your content strategy. Whether you're planning on shooting long-form, cinematic videos or short-form content, this will help you identify the type of camera you'll need.
Creators have raised the bar for the quality of video content that fans are scouring the internet for. Despite having the access to next-gen phone cameras with 4K recording capabilities, vloggers are straying away from budget camcorders and investing in mirrorless cameras and DSLRs to reach a new caliber for their visuals.
We recommend investing in a high-quality camera to bring your video content and ideas to life. The most basic digital cameras are "point and shoot"—simple and low on functions—and cost a few hundred dollars. However, high-end video cameras are loaded with functions that allow creators freedom to play with the quality and creative execution of their videos. 
Check out #BBTVFam, Jesse, and his daily vlog content recorded with some of the best camera gear available on the market; it's like watching a personal movie!
2. Record Clean & Clear Audio With a Premium Microphone
What does a Twitch live streamer, a product reviewer, a vlogger and ASMR creator all have in common? A high quality microphone. If you're including any dialogue in your videos, your microphone is an essential—if not the most important—piece of equipment in your creator toolbox.
The audio in your videos is a vital part of the viewing experience; you could have the best, cinema-grade video, but if your voice sounds hollow, far from the audio input, or unclear, it can hurt your audience retention.
Depending on your setup, the type of microphone you need can vary. If you're on the go as a vlogger, a shotgun microphone, a lapel mic, or a handheld recorder are options that can enhance your audio quality without it hindering your capture process. If you're a streamer recording at your desk, or shooting in your own studio, a desktop microphone or a mounted condenser mic can elevate your audio to broadcasting standards and bring a new element to your content.
The majority of quality microphones on the market typically fall anywhere between $75 and $250.
3. Liven Up The Room With Video Lights
You may be recording in a less than ideal space, but with the right lighting set up, you can easily transform your videos. It's important for creators to use proper lighting to emphasize the focus on the subject and amplify the look and feel of your videos to subtlety (or significantly) improve the viewer's experience.
A video light is an interesting lighting tool to use. It can lend a more dramatic look based on your framing, or generate a specific aesthetic you're envisioning. 
Most video lights are also compact enough to easily find a place in your camera bag, or store in a hidden area without eating up too much space.
There's a wide variety of lighting options you can choose from, including a phone ring light, a tripod right light, a hue light, soft boxes, and much more. 
4. Invest In A Workstation That Fits Your Content Style
You can't edit videos and make content without a computer; your laptop from five years ago may still work, but it's unlikely to have the capacity to edit, render, and export large video files, live stream, or perform multiple tasks at once.
Creators should consider investing into their workspace with a high-end computer, a large internal storage, external hard drives, a webcam, and even ergonomic furniture for their workspace. New iMacs, building your own PC, or investing in a good webcam or office furniture come with hefty price tags. However, these items are well worth the money.
They will:
Enhance your workflow routine
Speed up key tasks such as editing and rendering video
Bring a new level of comfort and productivity to your creation process
5. Subscribe to an All-in-One Content Scheduling Platform
One of the most fundamental creator tools that we recommend for creators to optimize their workflow across different platforms and channels is a social media scheduler.
As we've previously mentioned, some of our favorites apps include Later, UNUM, Canva, and Hootsuite (BBTV partners get an exclusive discount, learn more here). These all-in-one dashboards will help you manage your content, schedule posts to different platforms at one time, and even offer social listening analytics so you can make better-informed content decisions.
Scheduling platforms can be acquired at a monthly subscription rate, or purchased for an entire year. These costs tend to be small in comparison to the other items we've mentioned, but subscriptions can add up, so consider extra carefully which creator tools are the most optimal and valuable for your content strategy.
Afford Your Creator Needs With BBTV and Spotter
While DIY options are great and cost-efficient, these five creator must-haves can elevate the overall quality of your videos, upgrade your workflow, and streamline your work routine. Smart investments like the ones we highlighted above ultimately help boost your audience retention and ability to gain new viewers.
High quality content is the seed for bigger and better opportunities.
Of course, budgeting for high-priced items is the most obvious roadblock for creators, wherever you are in your career. To help fund your next big move, BBTV and Spotter have partnered to provide BBTV creators with higher immediate cash upfront on pre-existing content. Finance your dream project or make the purchase of a lifetime, without giving up creative freedom. In fact, Spotter has already distributed over $18 million to creators within BBTV's creator network!
Now, you can afford a brand new camera, purchase a high-powered computer, or invest into premium creator tools, or even a storefront without accruing a major loan or being tied down to financial constraints.
Learn more about how you can benefit from Spotter and BBTV's partnership. Looking for exclusive access to premium creator tools and services along with expert one-on-one creative support? It might be time to join BBTV's creator network.  
Blog CTAs
Stay Updated
Get access to the latest industry info and expert advice for your digital video strategy.
Sign Up