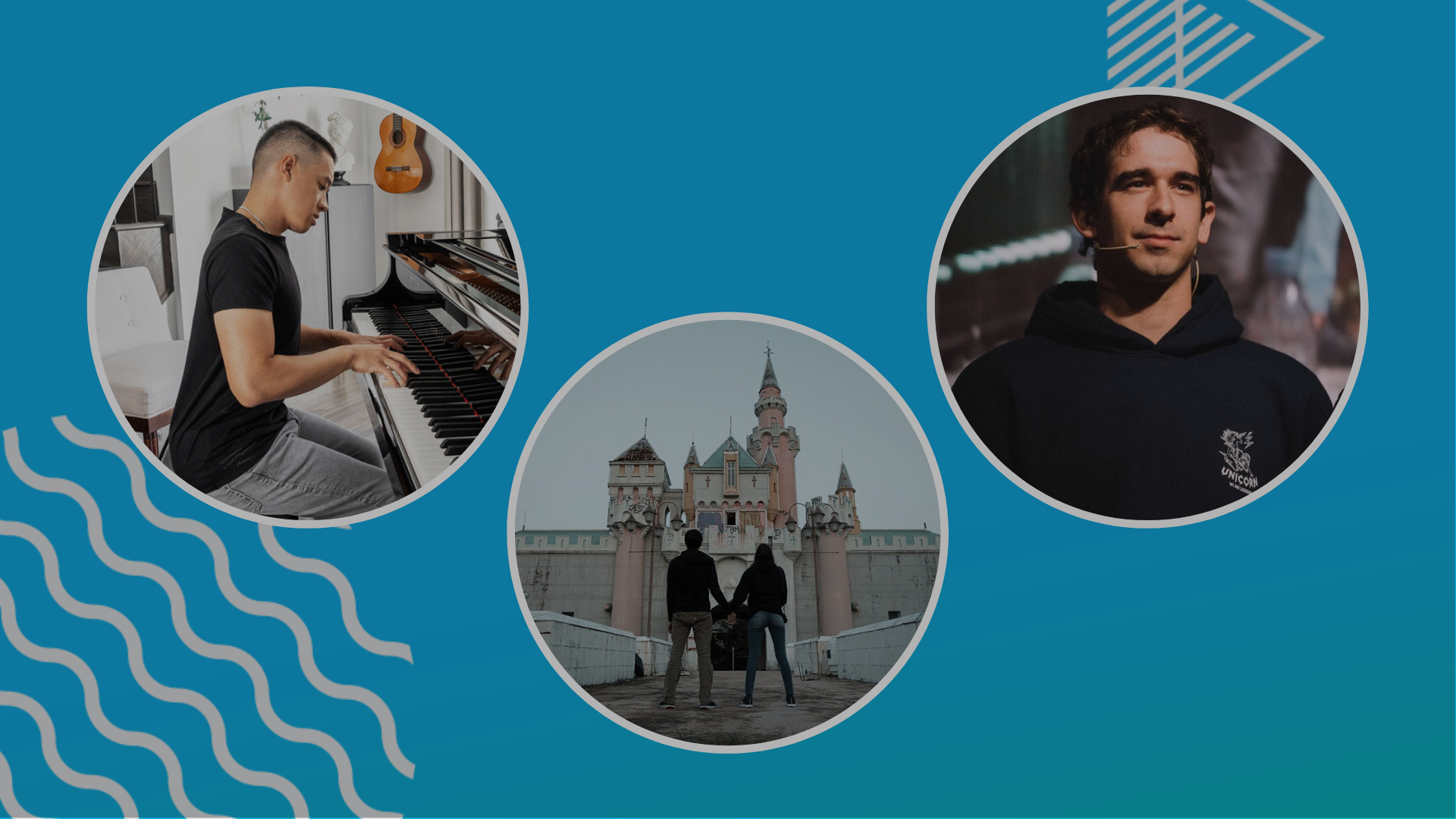 BBTV Staff Picks: 3 Unique YouTube Channels That Share Their Passions In a Creative Way
Return to the blog
In this edition of BBTV Staff Picks, our team has selected three YouTube channels within the #BBTVFam highlighting the content diversity of our creator network. The Proper People, VodkProd, and The Theorist have very unique content strategies, however, their passion and creativity shines through the screen, outlasting today's short-lived trends and content fads.
The Proper People: Charity Principe, Product Manager (R&D)
My pick of the month goes to The Proper People, co-created by Bryan and Michael, a pair of childhood friends from Florida who changed majors from engineering to film when they discovered their mutual love of documenting all things left behind and forgotten (no Ohana here). Their content features urban explorations of some of the coolest abandoned locations on the planet. From decayed water parks and deserted nuclear plants to gilded age mansions and haunted asylums, The Proper People takes you on an adventure to discover places and spaces that were once loud and lively, but are now left silent and shattered. In doing so, their videos bring awareness to historic sites that in some cases should be preserved for those to come. 
In one of their latest videos, they explore Landmark Mall in Alexandria, Virginia (a location featured in Wonder Woman 1984), just days before demolition. As a self-professed mallrat from the 90s who grew up blocks away from West Edmonton Mall, watching this video was like walking through an eerie time capsule from when hitting up the local mall was a part of day-to-day life (vs. hitting up the mailbox for Amazon packages). It's an atypical kind of urban discovery where instead of seeing a place that's alive and fresh, you're left with a window into modern day ruins: empty storefronts with vintage signage, entrances covered in broken glass, dated food courts with faded graffiti, tree branches breaking their way through crumbling walls, and converted water fountains overgrown with dirt and littered with cracked pottery. 
The feeling you're left with is a unique blend of nostalgia, regret and maybe a little sadness, mixed in with wonder, curiosity, and awe. There's a sense that what you're watching could be the only proof that a physical place existed before it disappears – and in a world where the future is digital, discovering these living memorials of the not-so-distant past makes you appreciate their majesty in the present. I highly recommend this unconventional exploration channel if you want a different kind of blast from the past.
VodkProd: Dim McNami, Director, Product Design
For this month's edition, my pick is a well-known French content creator and entrepreneur, VodkProd, aka Valentin Palun.
He has been part of the #BBTVFam for a long time, and I genuinely admire his grit, authenticity and sense of humor. While his creator journey story started in live streaming and creating content around video games such as Grand Theft Auto, he's managed to expand his content and grow his fan base without getting stuck in one genre.
He also was one of the first Pizza Guys—BBTV's french gaming community channel—that used to live in Vancouver and actually visit the BBTV HQ. It was valuable having face time with him, being able to follow his process and learn about the internal reflections that creators go through such as making a creative pivot to non-gaming content.
As time passes, hobbies or interests we enjoyed doing years ago may no longer be relevant or a significant passion of ours anymore. For Valentin, he managed to take the energy he invested into his gaming content and put it toward what he cared about the most, switching from video games to BMX riding, friends and travel. Despite the change, his humor always stayed the same!
When he went back to France, he collaborated with a collection of YouTubers to create The RedBox, a space dedicated to video production that also has a music studio and a skatepark, to enhance the quality of their content while helping smaller creators and channels.
He also launched his successful BMX and extreme sports brand, "Unicorn – We Are Legend" which led to his biggest project thus far, the Unicorn House. The Unicorn House opened its door this year; a 43,000 square foot complex with a skatepark, arcades, "wipeout" obstacle course, axe-throwing, a karaoke bar, a restaurant, and so much more.
Valentin proves that being a content creator is more than just a profession, and that by using your creativity, being open to change, and taking the risk to step out of your comfort zone and invest in your passions, you can attain success beyond views and likes.
The Theorist: Katherine Bruno, Corporate Controller
I enjoy watching the musical genius that is The Theorist. Henderson Nguyen is a composer and a pianist who reaches fans across North America and Europe through his piano covers of popular songs and classic hits. Most of his videos are simple; they're just capturing his hands playing the piano, putting the viewers' focus on his talent with the keys. Henderson is a great role model for upcoming creators who may feel like they need to invest loads of money, time, and effort to create a full production. Sometimes, less is more, and Henderson's recording style is simple yet impactful.
Here are some of my favorites of all-time:
You can enjoy The Theorist's content on the go, too. Sometimes, I play his videos in the background while I work or do chores. His covers are very calming, and have even inspired me to practice playing the piano again.
The Proper People, VodKProd, and The Theorist couldn't be any more different in the content they choose to share with the world. However, one thing these YouTube channels have in common is their passion for content; the love they have for their hobbies and their genuine interest for the topics they cover resonates with fans consuming their videos. 
If you truly like what you do, and invest time, effort, and resources into your strategy, the engagement and the connection you build with your audience will also be genuine, helping you keep audiences engaged for the long haul.
How can you invest in your passions and share them with the world in an effective way? Partner with BBTV to work with our dedicated team of industry experts to help you hone in on your passions and hobbies, and share it through different content avenues that align with the interests that audiences care about the most.
Blog CTAs
Stay Updated
Get access to the latest industry info and expert advice for your digital video strategy.
Sign Up