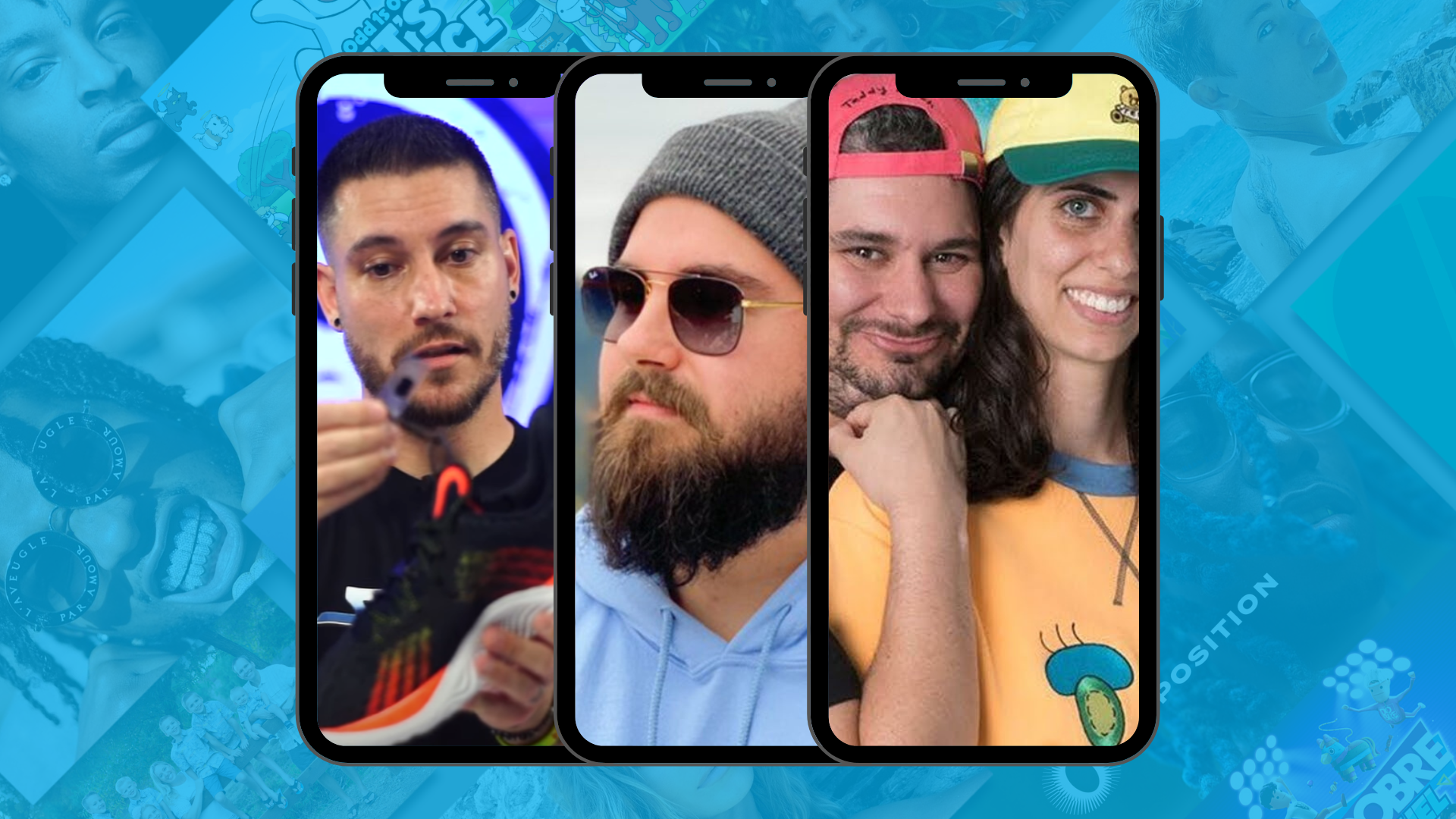 BBTV Staff Picks: #BBTVFam Using Their Contagious Energy To Captivate Fans
Return to the blog
For this edition of our BBTV Staff Picks, our team shares three creators whose contagious energy and  dedication to their content strongly resonate with fans. Find out how KackisHD, WearTesters, and h3h3Productions represent all the best qualities of a great content creator; they go the extra mile and insert their personalities–often unapologetically or comically–to share the things they love the most with their fans.
KackisHD: Connor Krawelitzki, Corporate Development Analyst
My pick of the month is KackisHD, aka "ya boi" Rick Kackis. Rick Kackis' content mostly focuses on Destiny 2, a live-service online fantasy space shooter. He specializes in explaining activities, updates, and strategies in a way that is very easy to understand and follow, whether you are a beginner or a veteran. 
Rick is also incredibly consistent with his content output. Regardless of the size of the update or new activity that has been added to the game, you can count on Rick to do a deep-dive into the content, providing insight and understanding that is nicely packaged into a 10-30 minute video, depending on the density of the content.
I only have so many hours in a week I can put towards gaming. In my gaming group, I am often the one that organizes and walks us through new raids (difficult 3-hour, 6-player activities). Do I have time to spend learning all the encounters by myself? Definitely not. That is where Rick comes in. Being able to watch a video that is under 30 minutes and get a pretty good grasp of what to expect and how to teach encounters to the rest of the group is invaluable to my time and enjoyment, and as a cherry on top, Rick's energy, enthusiasm, and passion for the content are contagious and resonate with me. While his content is not unique, the clarity and energy he carries throughout every one of his videos elevates his content to what I would consider the gold standard of instructional gaming content.  
WearTesters: Suzanne Kelley, Talent Manager
Have you ever watched a basketball game and wondered what the story is behind the sneakers of  NBA greats such as Lebron James, Stephen Curry or Nikola Jokic? With the game of basketball, there is an element of confidence, style and swagger that separates the greats from the benchwarmers. These greats also tend to have a line of shoes; WearTesters can tell you if their sneakers are must-haves or drops.
WearTesters brings you into the world of shoes, highlighting all the minor and major details involved with the creation, material, style choices and fit. WearTesters may have initially been for a niche audience but has transformed their channel into an informative, entertaining space that captives and educates both sneakerheads and the average joe.
This channel is a perfect example of being creative and informative. The comedy and dramatic element to their videos will have you laughing along with a shoe review—a truly unique approach!
With the success of WearTesters on YouTube, they have recently launched WearTesters en Español, showing the care, efforts, and dedication on their behalf to fulfill the needs of shoe lovers around the world.
Being a LeBron fan, a recent favourite WearTesters' video of mine is the review of the new LeBron 20's. The delivery of the video and the shoe-testing captivated me as a consumer. I am someone whose jumpshot is only successful on a mini net—this video had me convinced in purchasing a pair. Honesty, dedication, creativity and transparency are clear pillars in this channel, making WearTesters a channel for anyone, regardless of your level of interest in basketball and shoes.
h3h3Productions: Bailey Zambri, Manager, Partner Experience
My all time favorite BBTV partner is h3h3Productions. Although their main channel isn't posted on anymore, I'm an avid listener of their podcast. It's my one-stop-shop for all YouTube drama, current events and other pop culture references I need to know. When I need a brain break or something to listen to while I'm working away, the H3 Podcast is where I go! They not only have top notch guests but know how to keep the content exciting. 
Ethan and Hila are unapologetically themselves and it shines through the authenticity of their content. Not only are they hilarious, but they stay true to what they believe in and I admire that. As a blast from the past, do yourself a favor and check out some of their original videos for a good laugh.
KackisHD, WearTesters, and h3h3Productions are three very different creators, sharing three very different interests. However, what they share in common is the genuine love for their content, shown in the way they make their fans laugh, inform their audience of news or updates, or share all the nitty gritty details that the average person would miss. These three #BBTVFam have amassed massive followings because they continue to nurture the relationship with their viewers through informative, positive, and entertaining content.

Want your fans to fall in love with your channel as much as you love sharing your interests? Connect with BBTV and work with our dedicated team of industry pros to focus on creating content that is true to your core, developing a positive and personable relationship with your audience through the passions you share together.
Blog CTAs
Stay Updated
Get access to the latest industry info and expert advice for your digital video strategy.
Sign Up