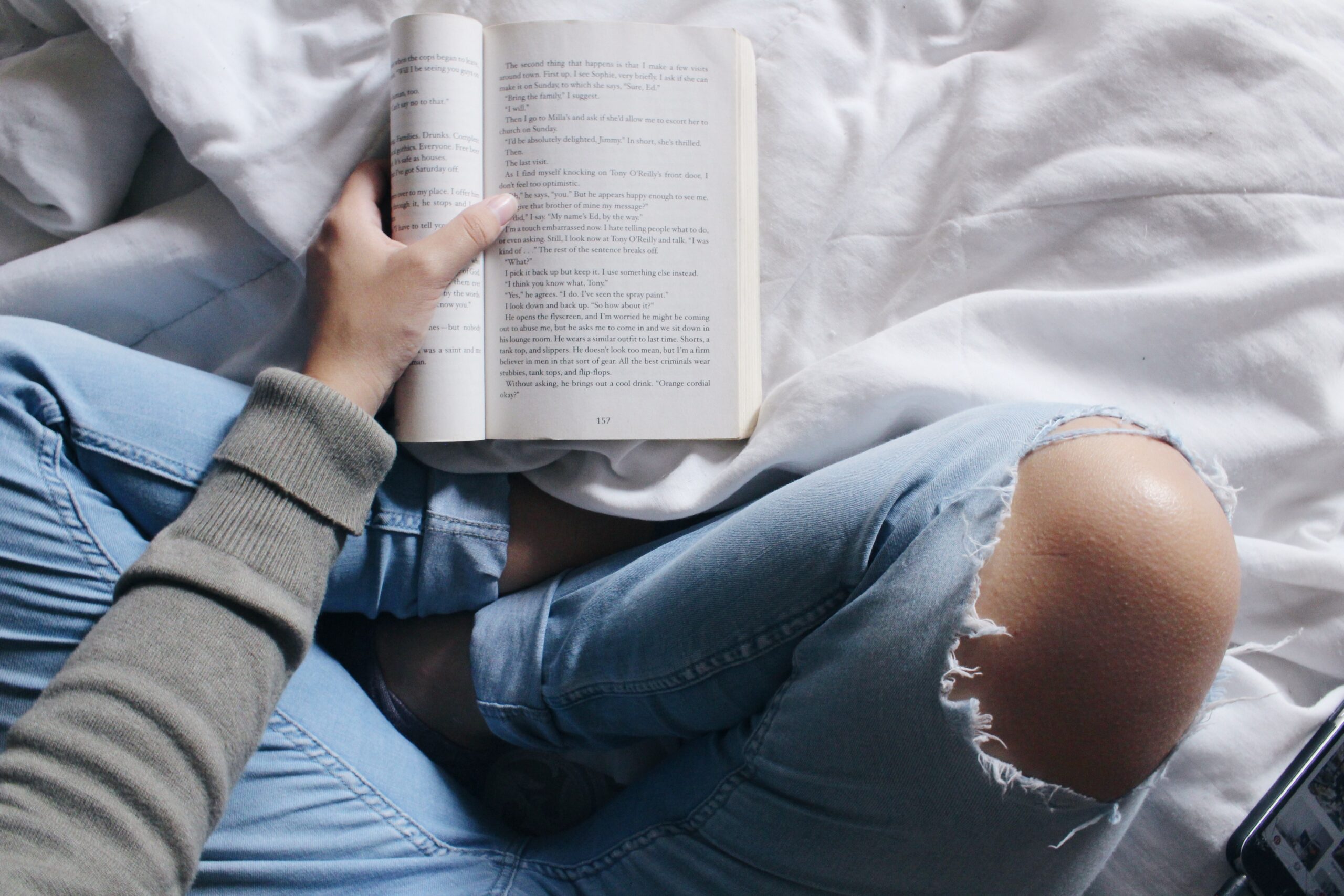 Return to the blog
The BBTV Wellness Guide includes links to different platforms and services related to Mental Health, Meditation, Fitness, Healthy Eating, Family Education, Entertainment, and more. Our goal is to support the mental and physical health of everyone working from home, so connect with us @broadbandtv on social media if you have any ideas!
Please note the information included below has been contributed by various individuals and third parties without endorsement by BBTV. By clicking a link, you are leaving the BBTV environment and BBTV does not endorse any such content.
Mental Health and Meditation
Mental Health
–
Breathwork & Meditation: Reported benefits of this practice:
Strengthened immunity, calm the mind, and create mental clarity
Increased lung capacity
Sense of calm and well-being
Relief from physical/emotional pain
Increased creativity
Promote an alkaline environment to boost disease resistance
–
Workplace Strategies for Mental Health
–
Meditation
–
Anxiety & Body Image Resources
This time at home with no access to gyms and no routine and the feeling of food insecurity can feel frightening to a lot of people with a history of food and body image issues. Obviously this is no replacement for therapy, but if you're feeling anxious, these are some great resources. A lot of individuals in that space on Instagram are also providing advice on how to get through this particularly difficult time.
Food Psych Podcast with Christy Harrison, Intuitive Eating Nutritionist and overall wealth of knowledge
Instagram: bodyposipanda, chr1styharrison, laurathomasphd, drjoshuawolrich, thenerdnutritionist, kenziebrenna, bodyimage_therapist, virgietovar
–
Addiction Support Resources
–
FITNESS
Workouts (FREE unless noted otherwise)
Yoga
–
HIIT
Duality Fitness steaming live on Instagram (open to all)
HIIT classes from Jeanette Jenkins on PopSugar
StudioThree – Instagram Live classes at @7:30am, 12:00pm, and 5:30pm CST every day
Annex Fitness – Daily exercises, a playlist, and hosts 2 free IG Live Workouts (Barre, HIIT, every day @annexvictoria)
Rumble – @DoYouRumble
HIIT_At Home Guide.pdf – no equipment necessary!
Orangetheory is posting a free, daily workout here
FitOnApp High quality workouts, stretches, weights / cardio
Big Fit Girl App – body-positive fitness classes with Louise Green, 30 day free trial.
The sculpt society app – Virtual workout app, 14 day free trial.
Beachbody on Demand – Less than $99 annual subscription
Betty Rocker – Sculpting and toning HIIT workouts
Kobox – A class that mixes boxing with HIIT and weight training – Instagram Live classes at @10:00am
F45 – $30 for daily workouts
Shadowbox – Free virtual shadow boxing classes
–
Pilates
–
Running & Cycling
–
Dance
Tiler Peck (NYC Ballet Principal Dancer) is doing live streamed ballet classes M-F 10am PT/1pm ET on Instagram
Steezy – Free dance classes in different styles
Just Dance Now – Interactive dance game
Instagram Live! (@heelsandfeelsuk, @sammileejayne, @raestudiossf, @flydancestudiodublin and more)
Forward Space – Instagram Live Dance workouts everyday at 2:05pm EST, 4 song dance breaks
Rhythm and Motion Free 1-hr dance workout videos for all levels.
@Ryan.Heffington Joyful, family friendly Instagram Live Dance workouts from LA-based choreographer.
–
Other
–
Meal Delivery Kits and Eating Well
–
Educational
–
Entertainment
Books
Radical Acceptance by Tara Brach
Rising Strong by Brene Brown
When Things Fall Apart by Pema Chodren
Search Inside Yourself by Chade Meng Tan
Attached by Amir Levine M.D.
Principles by Ray Dalio
Resilience by Lisa Lisson
Measure What Matters by John Doerr
Grit by Angela Duckworth
The Culture Code by Daniel Coyle
Altered Traits by Dan Goleman and Richie Davidson
Sapiens: A Brief History of Humankind by Yuval Noah Harari
Behind the Cloud by Marc Benioff
Trailblazer by Marc Benioff
Born a Crime: Stories from a South African Childhood by Trevor Noah
A Short History of Nearly Everything by Bill Bryson
Me Talk Pretty One Day by David Sedaris
When Breath Becomes Air
Human + Machine
The Selfish Gene by Richard Dawkins
Have a library card? Download Libby, Overdrive or Hoopla to access free library ebooks, audiobooks, and more
Scribd (offering their entire library for free for 1 month)
Audible Stories – kid stories are free while school is on pause
Word eBook – kid stories are free while school is on pause
All of Harry Potter on Audible read by Stephen Fry
Red Rising Series by Pierce Brown
Mistborn Series by Brandon Sanderson
The Stormlight Archive – Also by Brandon Sanderson
Shades of Magic Series by V.E. Schwab
The Kingkiller Chronicle Series by Patrick Rothfuss
Dark Matter by Blake Crouch
Recursion by Blake Crouch
Ready Player One by Ernest Cline
Discworld series by Terry Prachett
The Night Angel Trilogy by Brent Weeks
Old Man's War Trilogy by John Scalzi
Blindsight by Peter Watts
The Broken Earth Trilogy by N. K. Jemisin
The Great Book of Amber
The Wheel of Time Series
Three Body Problem series by Cixin Liu
Binti series by Nnedi Okorafor
Dan Brown
The whole Harry Hole book series by Jo Nesbø
The Goldfinch by Donna Tart
The Woman in the Window by A.J. Finn
The 7 book series by Nicci French about Frieda Klein, a psychotherapist who becomes a detective in London
I Let You Go by Claire Mackintosh
Rubbernecker by Belinda Bauer
Sue Grafton series
Outlander Series by Diana Gabaldon
The Alice Network by Kate Quinn
The Nightingale by Kristin Hannah
Kingsbridge Series by Ken Follett
The Century Trilogy Series by Ken Follett
The Tattooist of Auschwitz by Heather Morris
Life After Life by Kate Atkinson
Devil in the White City by Erik Larson
The Help
Josephine B
Pillars of the Earth
Romance
The Vintage Girl's Guide to Love and Romance by Kirsty Greenwood
Don't You Forget About Me by Mhairi McFarlane
The Friend Zone by Abby Jimenez
The Kiss Quotient by Helen Hoang
Fight of Flight by Samantha Young
Sushi for Beginners by Marian Keyes
The Time Traveler's Wife by Audrey Niffenegger
Circe by Madeline Miller
The Song of Achilles by Madeline Miller
Beartown by Frederik Backman
Us Against You by Frederik Backman (sequel to Beartown)
A Man Called Ove by Frederik Backman
The Dinner List by Rebecca Searle
The Immortalists by Chloe Benjamin
Daisy Jones & The Six by Taylor Jenkins Reid
The Night Circus by Erin Morgenstern
The Illegal by Lawrence Hill
The Snow Child by Eowyn Ivey
The Art of Racing in the Rain by Garth Stein
Three Day Road by Joseph Boyden
Series of Unfortunate Events
The Humans by Matt Haig
This Perfect day by Ira Levin
Player Piano by Kurt Vonnegut
Do Androids Dream of Electric Sheep by Ph.K.Dick
–
Podcasts
Red Handed
The Missing Cryptoqueen
Fake Heiress
Crime Junkie
Goop
Wait Wait! Don't Tell Me the NPR News Quiz
NPR – How I Built This
This American Life
Today, Explained
Science Friday
StarTalk (Neil DeGrasse Tyson)
Daniel and Jorge Explain the Universe
Ask a Spaceman
Good Ancestor Podcast
Canadaland
The Secret Life of Canada
Embodied Astrology (Renee Sills)
Irresistible
End of the World
Science VS
The Daily from NYTimes
Radiolab
The Slowdown
On the Media
Spacepod
Hidden Brain
Code Switch
Invisibilia
Tara Brach – free guided meditation
West Cork
Reply all
Serial
Dave Ramsey
RichRoll
Business Wars
a16z
Marketing School (Niel Patel)
TED – The Interview
Under the Influence (CBC)
Tech News Weekly
Social Media Marketing
American Innovations
Tech meme ride home
Code[ish]
Stuff You Should Know
Stuff You Missed in History Class
Getting Curious with JVN
TED Radio Hour
Over the Road
Ear Hustle
Point Mystic
How to Survive the End of the World
Sandra
Criminal
Bad Blood
Tim Ferriss Show
You're Wrong About
Mike Rowe
Dr. Death
LadyGang
The Stacks
99% Invisible
Every Little Thing
Reply All- dupe
Feel Better, Live More
The School of Greatness
The adventure zone
The dream
The shrink next door
Grumpy old geeks
My Favorite Murder
Armchair Expert
Love Letters
Modern Love
Second Life
The Moth
What I Wore When
You're Dead to Me – BBC radio
Happier with Gretchen Rubin
Head In The Game
Blackout (Starring Ramy Malek)
Freakonomics radio
Up and Vanished
Chips with Everything
The Morning Toast
School of Greatness
Aubrey Marcus Podcast
All of the Critical Role series
Acquisitions Incorporated
Acq Inc: C Team
Making Sense with Sam Harris
Mindscape with Sean Carroll
The Psychology podcast with Dr. S.B.Kauffman
The Archers (BBC Radio 4)
Audio Dharma
Revisionist History
–
Netflix
One Strange Rock
Where to Invade Next?
She's Gotta Have It
When They See Us
Inside Bill Gates Brain
Diana (Two Part Documentary)
Love Is Blind
YOU
Grey's Anatomy
Locke & Key
The Trials of Gabriel Fernandez
Witcher
Dirty John
Broadchurch
The Circle
Grace & Frankie
Arrested Development
Outlander
The Ranch
Queen of the South
Cheer
The Kominsky Method
The Office
Jane the Virgin
Schitt's Creek
The Crown
Manifest
Don't F**ck with Cats (Netflix)
The Good Place
Luther
Lucifer
Peaky Blinders
Crazy Ex-Girlfriend
Better Call Saul
Altered Carbon
The end of the f***ing world
Another Life
Good girls
Money Heist
Atypical
Something in the Rain
Crash Landing on You
Kingdom
Dark
OA
Glitch
Sherlock
The Stranger
Safe
Top Boy
Bodyguard
The Politician
Younger
Mindhunter
Justified
The Magicians
It's Always Sunny In Philadelphia
Peep Show
Mad Men
Sense 8
The Spy
Chill with Bob Ross
The Good Place
The Pharmacist
Dead to Me
Sex Education
Ozark
The Crown
After Life
Black Mirror
Itaewon Class
Prison Playbook
The IT Crowd
Castlevania
The Other Two
Dirty Money
Rise of Empires: Ottoman
Fauda
Designated Survivor
Narcos
Gentified
The Killing
Die Brücke
New Amsterdam
Chef's Table
100 Humans
Marianne
Reign
Godless
Person of Interest
Umbrella Academy
Unbelievable
Tiger King
People just do nothing
–
Hulu (US only)
Devs
High Fidelity
Shrill
Handmaid's Tale
Castle Rock
Brooklyn Nine-Nine
Scream Queens
American Horror Story
Little Fires Everywhere
Homeland
Killing Eve
Survivor
The Bachelor
–
Amazon
Marvelous Mrs. Maisel
Veep
Flight of the Conchords
Fleabag
Curb Your Enthusiasm
Unreal
Good Omens
The Boys
Hunters
Man in the High Castle
Jack Ryan
Fear The Walking Dead
Parenthood
Treadstone
Picard
The Expanse
Battlestar Galactica
Goliath
Queen Sono
Burning love
Handmaid's Tale
30 Rock
McMillion$
–
Movies
JOJO RABBIT
Hunt for the Wilderpeople
Romi and Michelle
Alien (1979, Amazon Prime)
You've Got Mail
Knives Out
Marriage Story
Shutter Island (Netflix)
Interstellar (Amazon Prime)
Parasite (Amazon Prime)
Bombshell
Dumplin
Peanut Butter Falcon
1917
John Wick series
The Martian
Three Billboards Outside Ebbing, Missouri
The Farewell
Honeyboy
Uncut Gems
Booksmart
–
Virtual Experiences/Activities
–
Live Animal + Pet Webcams
–
Kids Resources
–
Information For Parents
–
Thank you to our friends at Salesforce for sharing many of these ideas!
Blog CTAs
Stay Updated
Get access to the latest industry info and expert advice for your digital video strategy.
Sign Up