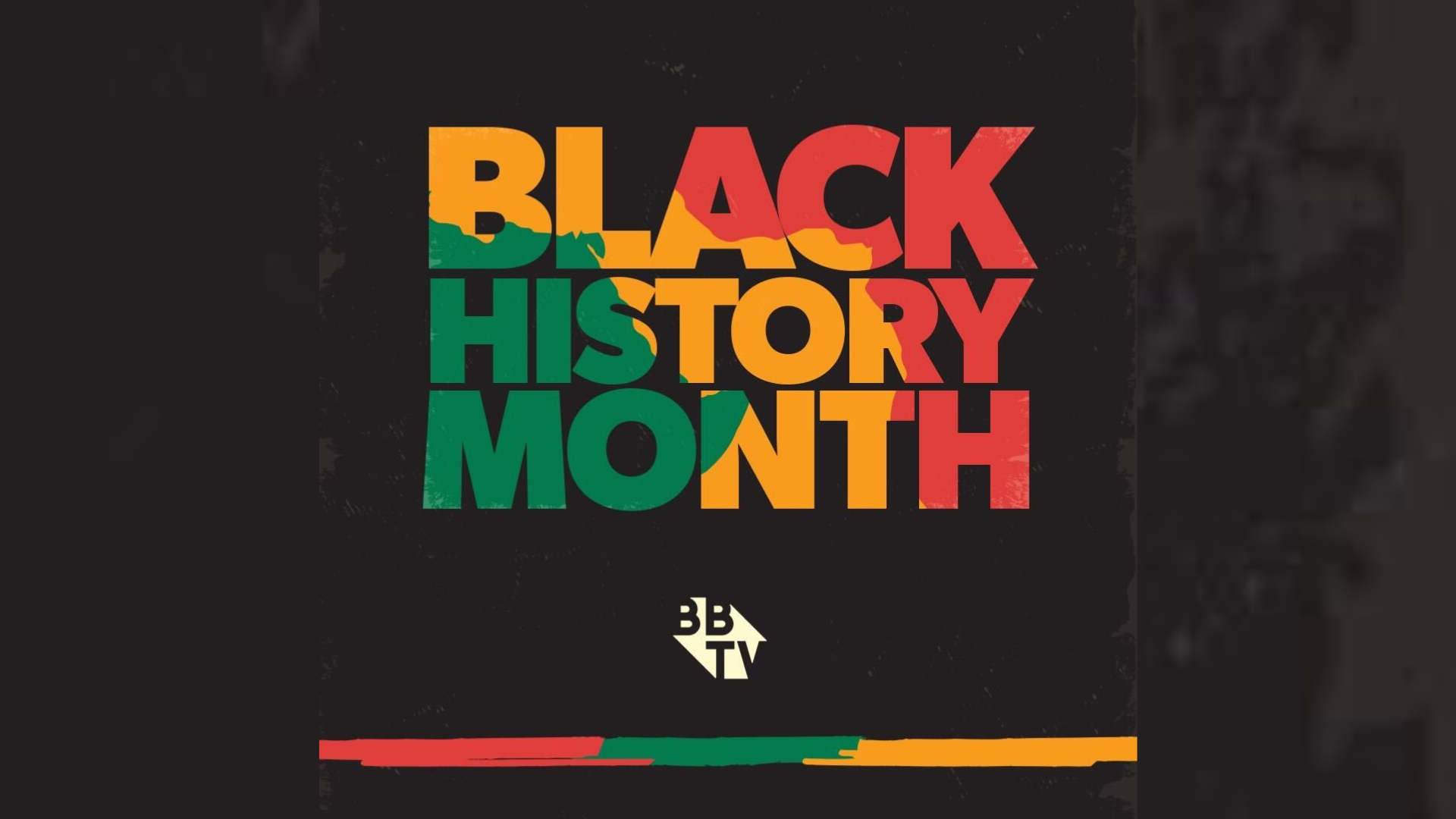 Celebrating BBTV's Black Creators for Black History Month
Return to the blog
February is Black History Month, an important time to educate yourself on Black history and to celebrate the brilliance, beauty, wisdom, and experience of people of color.
We hope everyone can recognize that one month is not 'enough', and that the education and celebration of Black history must continue past February. BBTV will continue to recognize and honor the diversity that surrounds us, and we will maintain our focus on inclusion. We encourage everyone to continue learning and striving toward equality.
This month, we are celebrating Black creators within the BBTV network that continue to make an impact on the community, allowing fans to authentically see themselves even more in the content they watch. 
#BBTVFam Highlights for Black History Month
If you don't know who this streetball legend is, you're living under a rock! Larry Williams aka Bone Collector is a household name in the streetball/pickup basketball scene who has made a significant impact on communities around the world with his flashy ball handling and ankle-snatching plays.
Larry has collaborated with other streetball greats, popular basketball creators, and even superstar NBA players including James Harden, Karl-Anthony Towns, Nate Robinson, and more. As one of the pioneers of streetball, Bone Collector continues to inspire youth to pick up a basketball and start playing at their local basketball court.
With over 545K followers on Instagram and over 881K followers on TikTok, Silvia continues to grow her influence with entertaining fashion, hair, lifestyle, and travel content. She'll get you ready for any occasion, any destination, any time, and any place.
Silvia's passion for fashion has grown significantly online, empowering Black women–both fans and creators alike–to share the things they love the most and to showcase their culture.
T-Pain is a legend, an icon, and an award-winning music artist, producer, singer, songwriter, and rapper. He has been one of the most influential artists in the world for nearly two decades, from timeless hits such as "Buy U a Drank" and "Bartender" to "I Like Dat" and "That's Just Tips" (a song that was performed at Opposition's SXSW Expo). 
The Grammy award-winning singer recently started his own podcast, Nappy Boy Radio with T-Pain, which critics call "a fun, crazy, and in-your-face conversation among friends and guests" that T-Pain has had the pleasure of knowing throughout his career. From music and gaming to exotic cars, tech, and alcoholic beverages, no topic is ever left off the table. 
T-Pain has been an inspiration for new and upcoming music artists in today's generation. Now, he is opening a new lane for artists like him to expand their horizons into digital content, helping others learn how they can become an even bigger presence in the entertainment industry.
AuJené Butler motivates the next young Black girl to achieve their dreams, empowering her audience through fashion, travel, and lifestyle content that is truly authentic.
Itsjustajlove built her social presence from the ground up, all on her own, which has grown to over one million followers on Instagram. Her realness radiates across her content, which resonates with fellow fashion enthusiasts and those that love an adventurous experience. We're excited to continue watching AuJené's growth because of her continuous positive impact on those who tune into her content.
Devin Williams aka INTHELAB has been one of the fastest-growing and most influential basketball creators on the planet. From his popular 10,000 Hours YouTube series to his newly-established Creator Classic, Devin has helped take basketball on YouTube and social media to a whole new level.
Dev has created a strong presence within the basketball community, collaborating with top basketball creators, and even getting the chance to spend time in the gym with the Dallas Mavericks' star guard, Kyrie Irving.
INTHELAB had a humble start; his journey has been nothing short of spectacular, and a testament to the hard work and dedication both to his craft as a basketball savant and as a creator, filmmaker, and documentarian.
BBTV understands that celebrating Black History and our Black creators isn't and shouldn't be confined to one month. So, as we continue to amplify and support our creators, we've committed to providing Black creators with the tools and support to create authentic, impactful, and truly representative content for their fans.
Bone Collector, Silvia, T-Pain, AuJené, and INTHELAB are just a few of the Black creators whose passion and dedication to their content continue to carve a pathway for other rising Black creators and talents.
BBTV is dedicated to helping Black creators and talents gain the support they need to create impactful content. We will help you elevate and uplift your voice to ensure accurate representation and diversity continues to grow within the creator economy.
Want to know how else you can support Black History Month?
Shop Black-owned businesses
Use Black History Month as an opportunity to educate yourself on Black pioneers who have impacted cultural change
Support Black communities
Donate to charities that support anti-racism and race equity
Listen and learn from Black voices
Resources to make an impact during Black History Month:
Blog CTAs
Stay Updated
Get access to the latest industry info and expert advice for your digital video strategy.
Sign Up