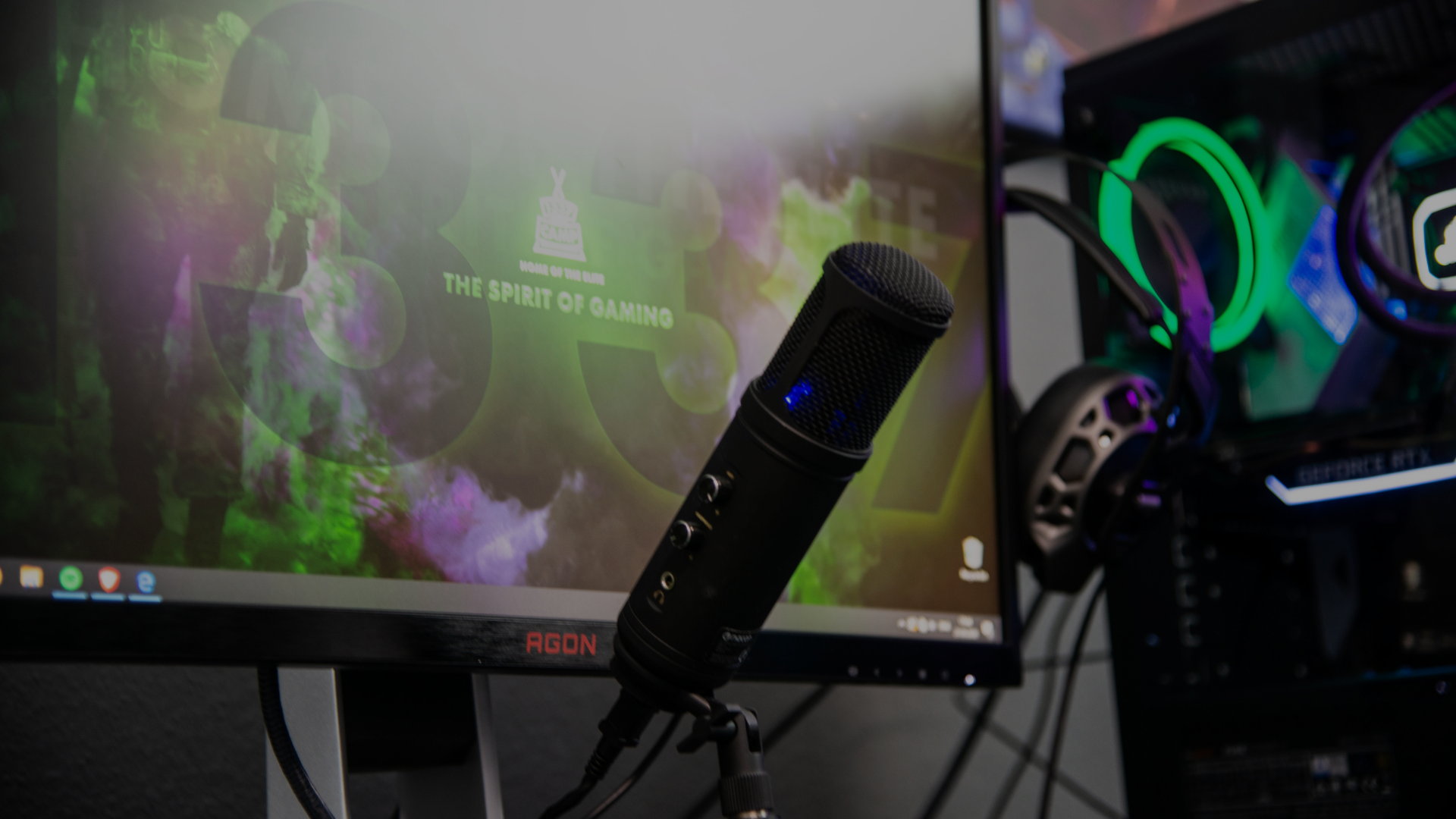 Which Live Streaming Software Is Best For You?
Return to the blog
Choosing the right streaming software is key to both you and your audience's experience during a live stream.
Live streaming has become one of the most popular forms of video content in the last few years, capturing the attention of millennials all over the world. In fact, 63% of millennials watch live streaming content regularly, making them the largest group of live content consumers. They're also the largest creator base of live video content.
Live streaming has become a key digital medium for concerts, gaming walk-throughs, and demonstrations, appealing to today's generation of consumers who spend a majority of their time online. Apart from driving a significant amount of traffic, live streaming has become a lucrative business, worth over $70 billion dollars in 2021, with an expected growth of up to $184.27 billion by 2027.
So, now that you've decided you want to live stream, the next step is understanding how.
If you want to learn how to livestream, we've got you covered with our Live Streaming 101 guide that covers the do's and don'ts for beginners. In this article, however, we're focusing on the necessary software needed to pull off a high quality stream.
There are a ton of options out there for you to choose from, but your decision on what streaming software to use should align with your brand and the core functions you have for it. Ideally, the best live streaming software should offer both you and your audience a great experience.
Here are some of the biggest and most popular streaming players on the market in 2021 (in no particular order), and we're here to analyze the key features, functionalities, and potential issues to help you figure out which one is the best for you.
OBS Studio
OBS (Open Broadcast Software) is one of the most popular if not THE most popular of all the available streaming software options.
It's an open-source software that has been the go-to for price-conscious streamers and content creators with its free-to-use model. Users love its compatibility with Windows, macOS, and Linux, and it provides all the essential features such as webcam capture, screen capture, and audio.
OBS Studio doesn't offer any official software support or live help features, but there are a number of communities that you can join to seek guidance, including a handful of how-to guides on YouTube, but those answers and opinions can vary.
OBS is built for well-versed streamers as opposed to beginners. You'll have to create your own overlays and design your display, so depending on your level of expertise and personal needs, you'll either love the full creative control to customize your stream, or find it time consuming to do it yourself.
There's a learning curve, but if you're willing to spend the time, there are endless possibilities for you to build a great stream. Also, from a technical standpoint, OBS Studio is great if you're prioritizing performance, so you won't have to overclock your CPU to run faster or worry about your CPU usage.
Streamlabs OBS
Streamlabs OBS (SLOBS) offers a simpler, streamlined version of OBS Studio, while giving the audience a premium viewing experience.
Its slick and user-friendly design makes it easier for creators and beginner streamers to navigate through.
Every essential feature you need has been made accessible on the Streamlabs dashboard, including social widgets like donation and subscription tracking, real-time alerts, chat, along with the option to integrate overlays (thousands of free and paid templates), edit video within the software, apply audio filters, and so much more.
Streamlabs OBS is popular amongst gaming streamers because of the convenience it offers and the ability to personalize streams with pro-designed themes and overlays.
However, Streamlabs OBS has been known to have a high CPU usage, so if you're streaming, playing games, watching videos, or running a number of other applications in the background, you may start to encounter performance issues.
If you're leaning towards a high quality streaming experience with easy navigation, this might be your best bet.
Tech YouTuber, randomfrankp, did a collaboration with Elgato on using a capture card and setting up your stream in Streamlabs OBS; giving viewers a great introduction and inside look into the software's dashboard.
Lightstream
Lightstream is a cloud-based software that offers some awesome features like polished overlays, guest hosting, and native support of essential streaming tools similar to that of Streamlabs.
If high performance like high-definition streaming for gaming isn't a priority, this might be an option worth looking into if convenience is a must. Lightstream offers mostly 720p streaming, is simple to use, portable because of its ability to stream from a browser, and also offers live chat support.
Lightstream automatically selects the best settings available based on your device, and will monitor your internet connection and adjust your bitrate to avoid buffering. It's also very light on CPU usage, which has made it a great choice for streamers that are more focused on presentation-style streams and live video conferences.
Lightstream offers a free trial, afterwards, you'll be required to pay a monthly subscription fee.
Twitch Studio
Twitch Studio is still in its beta phase, however, if you're only interested in streaming directly to Twitch, this is an option to explore.
This newly-designed software takes the guesswork out of your stream setup and management. Twitch Studio will take you through a simplified setup process to integrate your webcam, microphone, screen resolution, green screen (if you have one), with customizable templates, built-in alerts, activity feed, and your live Twitch chat.
Obviously, this software limits your ability to have a multi-platform stream, but, if your focus is on Twitch, this is a lightweight solution with a lot of potential as they continue to develop the software.
Other pros that are highlighted include the light CPU usage, bandwidth detection to avoid buffering, and convenience. Twitch Studio is also available on console, so if you're not using a computer, avoid the monthly subscription fee with other software options and stream directly to Twitch for free at the press of a button.
Using beta versions of any software comes with a few roadblocks. You may encounter a few reported bugs such as inaccurate viewer numbers or randomized alerts, luckily, these don't ruin or impact your ability to run a great quality stream.
The Key To Your Live Stream Success
While there are plenty of options out there, these are some of the prominent names in the live streaming game. Why not try all of them out before you settle with one?
Remember, while a streaming software is key to your success, the most important factor is you; be yourself, interact with your viewers no matter how big or small your viewership may be, and be consistent. No software, overlay, camera angle, or video game can make up for your personality and how you entertain your followers!
If you're hoping to dive into live streaming, connect with our team and partner with BBTV! Led by our industry experts, our team at BBTV can provide you with the knowledge and resources to build a great live streaming experience, grow an audience, and develop another channel of revenue for your brand.
Blog CTAs
Stay Updated
Get access to the latest industry info and expert advice for your digital video strategy.
Sign Up