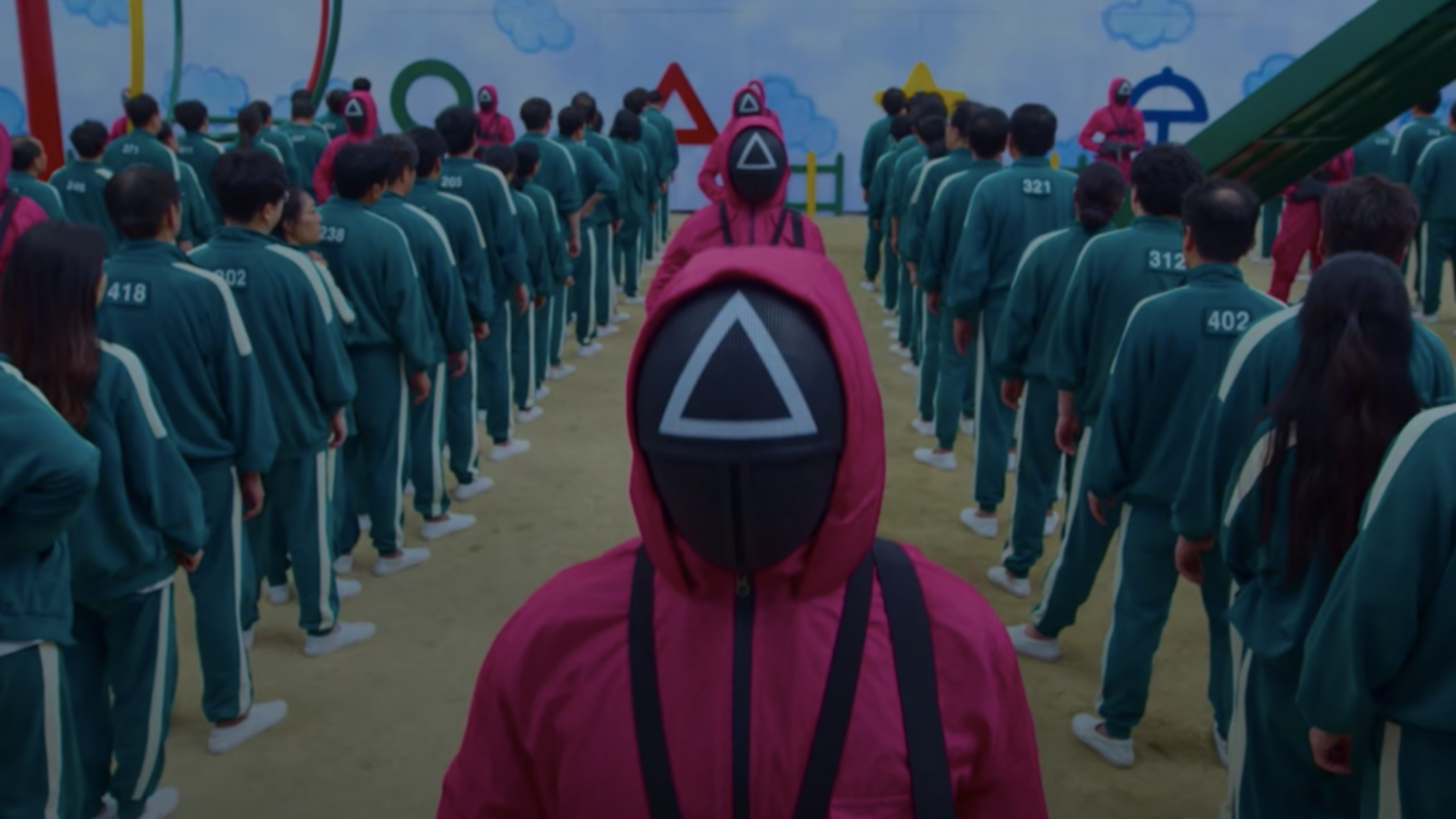 Top Social Media Trends: October 2021
Return to the blog
From Netflix's hit series Squid Game to the upcoming Halloween-themed Fortnite event, this month is full of rising social media trends, major news stories, and exciting events. How are they affecting popular YouTube and social media content?
Every month BBTV's industry experts create a Content Trend Report covering top social media trends and news from the last 30 days, spanning verticals and platforms, for our creator network. Now, we're sharing some key trends from our report, so you have the insights you need to create great content that resonates with audiences.
Keep reading to see which trends are performing well today and what could go viral tomorrow.
Top Trends In Gaming
Squid Game: Netflix's hit series, Squid Game, has taken on a life of its own online, with various gamers and streamers recreating the show's challenges in titles like Roblox, Minecraft, Grand Theft Auto V, and Among Us. Creators incorporating Squid Game into their content have seen significant jumps in views and engagement, and are still dominating the trending pages across platforms such as YouTube and TikTok. Whether you're taking on the Dalgona candy challenge, or attempting to survive the Squid Game in various video game titles, there's a good chance you'll see a boost in your content's engagement.
#Fortnitemares2021: Fortnite's annual #Fortnitemares2021 is back, providing players with an exciting overhaul of Halloween-themed maps, player skins, challenges, and so much more. Gamers can participate in the spooky update until November 1st. Some creators have already shared exciting events they've encountered throughout the game. Jump on #Fortnitemares2021 to engage viewers and followers searching for entertaining #Fortnitemares2021 gameplay, tips, and guides!
Top Trends In Entertainment
#SalmonRiceBowl: @emilymariko's #salmonricebowl made with rice, soy sauce, seaweed, salmon, avocado, and kewpie mayo went viral on TikTok, and her video led to a wave of user-generated content, with various creators trying their own unique twists on the trending rice bowl. Even though Emily's rice bowl emerged near the end of September, we still recommend you incorporate social media trends such as this into your content now rather than later. Otherwise, you're going to end up on the late side. Still, this trend is a good example of valuable content that is easy for audiences to follow along, recreate, and use in their daily lives. These elements could help you start the next viral trend.
#SpookySzn: Do yourself a favor and look up #spookyszn on both Instagram and TikTok. This hashtag is offering horror movie recommendations, scary decor, the best trick-or-treat goodies and drinks, DIY ideas, and tutorials ahead of October 31st. Try using the hashtag #spookyszn on upcoming content to help you transition into the Halloween spirit.
Top Trends In Music
TWINNEM Trend: Everyone is showing off their best friends, significant others, or their siblings with the TWINNEM trend! Coi Leray's hit song "TWINNEM" is still flowing into everyone's For You Page, from the 'Megan Knees' trend and the pushup challenge to the hilarious twin transitions. This hit sound on TikTok is resulting in viral content, so we recommend incorporating this song into your videos whether you're taking part in a challenge, or trying something new. The song has only shown to be gaining more popularity, so we don't foresee the sound dying out anytime soon.
love nwantiti (feat. Dj Yo! & AX'EL): This song has engulfed all of TikTok, whether it's in the form of aesthetically-pleasing vlogs and daily routines, dance challenges, or remixes from different creators. The song gained significant traction in August but is still being used heavily today in its original form and in remixed versions. If you're creating feel-good content, "love nwantiti" should help you gain some serious momentum.
Top Trends In Beauty & Lifestyle
GRWM Night + Morning Rituals: Skincare, meditation, reading, or binge-watching season three of YOU on Netflix; what do all of these things have in common? They are trending big time on TikTok and shaping the way we plan our private at-home rituals. GRWM Night and Morning rituals are going viral in a big way and offering insight into our favorite creators' day-to-day routines. If you have a book you'd like to share or a new product you want to review, try creating a GRWM TikTok to personalize this booming trend.
#HalloweenCostume2021: If you have a theme you want to share, a DIY costume idea, or if you're looking for some inspiration, #HalloweenCostume2021 is your go-to hashtag across TikTok and Instagram. You can engage users looking for Halloween content, or use it as a guide to see what others are wearing this upcoming weekend.
Top Trends In Kids & Family Content
#WeddingTikTok: #WeddingTikTok is one of the best performing hashtags on TikTok with over 8.5 billion views. From the groom's reaction to a spontaneous plus one, these entertaining and emotional forms of content are hard to ignore. So even if the wedding season is coming to a close, the memories last forever. Post your favorite wedding moments, reactions, or stories to captivate the wholesome crowd!
#KidsHalloween: Halloween is one of the most anticipated holidays for kids and parents alike They get to dress up as their favorite superheroes and characters, and live in a fantasy world for an entire day. Capture the kids dressing up, trick or treating, and participating in various Halloween festivities using #KidsHalloween to drive engagement from families exploring social media for inspiration.
Top Trends In Sports
Pickup Basketball Content: Pickup basketball has quickly blown up with many creators taking their talents to local gyms and neighborhood courts. Top basketball YouTubers and creators are collaborating on content, whether they team up to play against homegrown talent, or challenge one another on the court in intense pickup basketball games. Creators like INTHELAB, Stephania, Nick Briz, K Showtime, D'Vontay Friga, and Jenna Bandy, are appearing all over the feeds of young sports fans, and it doesn't look like it'll stop anytime soon. There's an uptick in events and collaborations taking place, and hundreds of fans are showing up at these live events across the country. If you think you've got game, take it to the court, capture your best moments, and post it for basketball fans to see.
#NBA75: The NBA has tipped off its 75th Anniversary season, and there will be tons of exciting moments on and off the court. From the reveal of the top 75 players, NBA Lane, classic matchups to highly-anticipated tent poles such as the NBA All-Star Weekend, creators will have the opportunity to engage young sports fans with creative basketball content. Make sure to use the hashtag #NBA75 in your videos and social posts to commemorate a big year in basketball.
BBTV partners get access to a full-scale trend report every month to get ahead of rising social media trends and focus on what matters most: creating engaging and authentic content. Connect with BBTV today to get your hands on our in-depth monthly trend report, and to learn more about our various services and tools to take your content strategy to the next level.
Blog CTAs
Stay Updated
Get access to the latest industry info and expert advice for your digital video strategy.
Sign Up