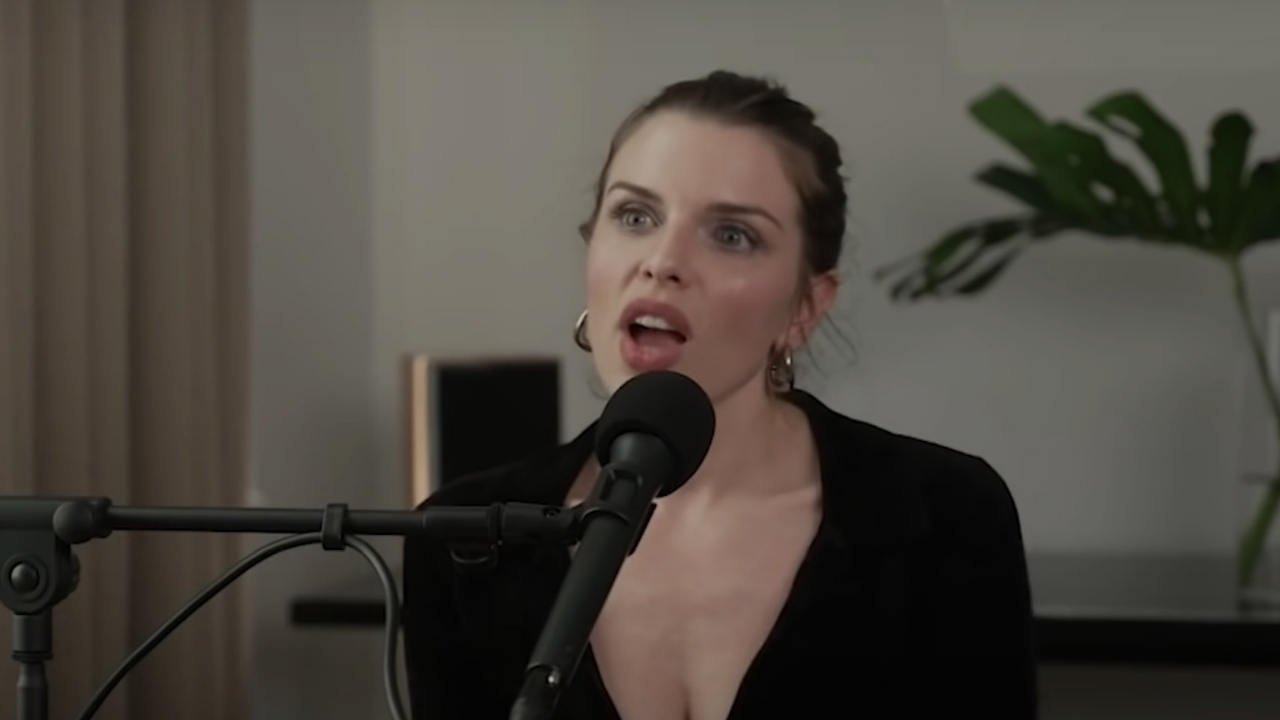 Your Guide To The Top Trending Content From February 2022
Return to the blog
From HBO's hit show Euphoria, the highly-anticipated Doctor Strange movie and Spider-Man: No Way Home's continued box office dominance, creators across verticals are finding new ways to incorporate these popular shows and movies into their content. In the same breath, tons of new trending content themes have emerged, from never-before-seen metaverse experiences to new updates for gamers' favorite video game titles.
Want to know more about today's viral content trends? Below, we're putting the spotlight on trending content that is captivating audiences everywhere. Stay up to date with popular content across TikTok, YouTube, and Instagram in order to generate views and draw in new fans. 
Subscribe to our mailing list to get access to our full Content Trend Report and access vertical and platform breakdowns of all the latest trends of today and tomorrow.
Beauty & Lifestyle
Rihanna Maternity Fashion 
Bad Gal Riri is serving looks from every angle! Maternity fashion has completely flipped after Rihanna announced her pregnancy with a bejeweled baby bump and a vintage Chanel jacket. A$AP Rocky and Rihanna have been dropping some groundbreaking looks throughout 2022, and we keep having to refresh our browsers to stay in the know! Unlike traditional maternity wear, Rihanna highlights her baby bump to complete her unique and iconic looks. Incorporating Roberto Cavalli denim coats, Jacquie Aiche diamond body chains and custom Alaia red leather dresses, the Savage Fenty founder is keeping it sexy and leaving us speechless. In fact, she's inspiring other future moms to embrace their baby bump!
Twee Aesthetic
The classic 'Twee' 2010 tumblr style is making a comeback. From beauty, fashion and hair trends, the resurgence of #twee has been generating massive growth on and offline. Originally created over a decade ago, Twee was used amongst Mumford and Sons listeners, Tumblr users, and 500 Days of Summer fans. Gen-Z users are slowly jumping on the bandwagon with elements of this memorable style seen in Lexi Howard's aesthetic – Euphoria's very own Twee queen. The distinct style separates her from her fellow classmates who prefer to incorporate aspects of Y2K fashion into their day-to-day life. Thinking about adding a puffy blouse, a ribbon in your hair or channeling The Perks of Being a Wallflower? Check out the #twee hashtag for some inspiration. 
Trending Content In Gaming
Warzone: Vanguard Season 2
Warzone: Vanguard Season 2 is out and gamers have been enjoying the new updates from skins and loadout combinations to in-game elements and contracts. Creators are sharing their top highlight tapes and best gameplay moments from Warzone's latest update, and are seeing a boost in video performance. Also, we recommend trying out Caldera's newest in-game additions such as the redeployment rappel—this adds a new dynamic to the game allowing you to freely travel to farther destinations within the game. You can also enjoy the widely-popular Rebirth Resurgence game mode in duos, trios, or quads!
Share Your Metaverse Experience
The Metaverse is a 1:1 of the real world, and creators and gamers are spending time in the virtual world to see what it's all about. Creators are interacting with other metaverse visitors, walking into virtual stores, and even visiting virtual nightclubs for some wild parties. Increasingly viewers are searching for metaverse content to learn more about this unique and innovative concept. Creators incorporating any metaverse experiences into their strategy are seeing an uptick in viewership and engagement.
Sports & NBA Playmakers
"Don't Do This In The Gym"
Times have changed. We've evolved from fitness influencers sharing misinformation on ways to get in shape, get shredded, or burn fat. With today's push for authentic content on platforms such as TikTok, YouTube Shorts, and Instagram Reels, a huge collection of creators are sharing valuable and researched information on fitness through short-form content—great for both beginners and fitness enthusiasts. One of the trending forms of content gaining attention is the "Don't Do This In The Gym" theme. Many certified personal trainers, fitness coaches, bodybuilding competitors, and long-time gym goers are sharing the do's and don'ts of performing an exercise. The payoff sees viewers learning to optimally reach their fitness goals without putting their health at risk.
The Hype For The NBA Is Growing
Fresh off of the NBA's widely-popular 2022 All-Star Weekend, combined with the anticipation of the NBA Playoffs and the NBA's 75th Diamond Anniversary season, any content around NBA basketball is seeing some significant engagement across all platforms. Whether it's in the form of highlight mixtapes, commentary and reactions, or simulations on NBA 2K22, basketball YouTubers and influencers are benefitting from the growing excitement of casual viewers and die-hard fans. Incorporate NBA content into your strategy in a unique way, potentially in the form of on-court re-creations in your next pickup game, to reach millions of engaged basketball fans!
Trending Content In Entertainment
Uncut Gems
If you are an avid listener of the 'Call Her Daddy' podcast, or spend a questionable amount of time on the internet, you've probably heard the meme, "Uncut Gems", that is  sweeping the web. Kanye West's now ex-girlfriend, Julia Fox, sat down with Alex Cooper on the infamous 'Call Her Daddy' podcast. When Julia was asked whether or not she would categorize herself as Kanye's muse, her reply went viral: "Yeah. A little. I mean, I was Josh Safdie's muse when he wrote Uncut Gems, you know?" The New York raised entrepreneur pronounced the movie title in a peculiar way leaving audiences the ammo to create a viral trend. Her response to the massively successful meme offered insight into her current state at the time of the interview. All we can say is Julia Fox was the muse for this article.
Maddy Euphoria 
With HBO's most popular show, Euphoria, closing the book on it's second season this past week, TikTok and Instagram are at the center of fan reactions. Maddy (played by Alexa Demie) has single handedly inspired multiple major trends and themes that have circled the FYP and Discover feeds for weeks. Everything from makeup looks, dance trends, and iconic one-liners; Maddy is the queen bee we didn't know we needed.  
Trending Content In Music
Labyrinth Euphoria Soundtrack
​​The memorable, dark and edgy soundtrack to Euphoria has perfectly matched the storyline of the troubled teens of East Highland High School. The British musician and producer, Labyrinth, is to thank for this euphoric album—no pun intended. He's gained a massive following on both TikTok and YouTube, resulting in hundreds of millions of streams across Spotify. You've probably heard 'Forever', 'All For Us' and the latest viral song 'I'm Tired' sweeping the internet. Try including one of these tunes in your next video—the next season won't be until 2024 so jump on this trend quickly!
Lil Durk "AHHH HA"
BBTV's own, Lil Durk, released the official music for his new single, "AHHH HA", the number two trending song on YouTube Music. The music video features Lil Durk's crew while paying tribute to a late friend. If that isn't enough, the rapper will be releasing his new upcoming album 7220 this month so stay tuned!
Trending Kids & Family Content
Gen-Z vs Millennial Super Bowl Reaction 
This year's NFL Super Bowl showcased some elite performances, and we aren't just talking about the game. Dr. Dre, Snoop Dogg, 50 Cent, Eminem, Mary J Blige, and Kendrick Lamar's highly anticipated Halftime show had the internet ablaze with commentary. With throwback tunes like "The Next Episode", "California Love", "In Da Club", and "Family Affair", the stadium was filled with exuberant energy! To a majority of Millennials and Gen X's, this performance stirred up some nostalgic memories, while Gen-Z viewers were left confused. The trend of different family members reacting to the Super Bowl halftime show went viral across the TikTok FYP. Looking for a good laugh? Check out this clip.
Intuition Test 
How well do you truly know your family? Well, leave it to TikTok to create a trend that you didn't know you needed! The Intuition Test is a viral trend on the FYP that is allowing family members, couples, siblings, and friends see just how well they know one another. Close your eyes and think hard on what your partner might be thinking and be prepared to laugh along the way. 
Want more viral, trending content like this? Join our mailing list to get access to the full in-depth Content Trend report, or, connect with BBTV to learn how you can join our creator network.
Blog CTAs
Stay Updated
Get access to the latest industry info and expert advice for your digital video strategy.
Sign Up