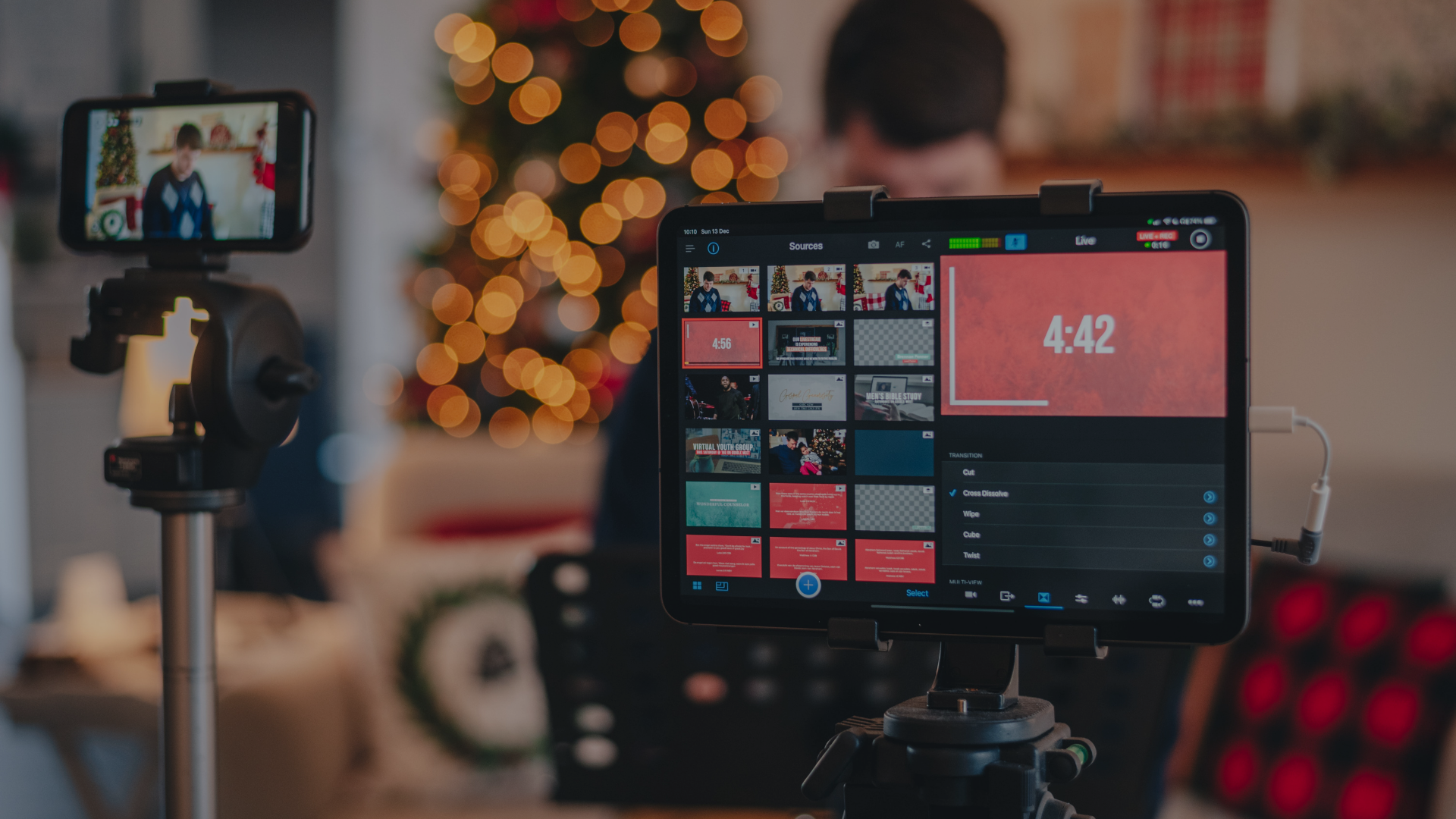 4 Unique Ways to Interact With Fans On Social Media
Return to the blog
Social media has become the most effective and popular way for celebrities, personalities and brands to interact with their fans.
In fact, more than half of social media users between the age ranges of 16-24, 25-34, and 35-44 use these platforms to follow and keep up with their favorite celebrities. This shows the power of social media and its ability to connect fans to their favorite celebrities, creators, and influential athletes.
Below, we've compiled a list of unique ways to interact with your fans on social media to help you establish both an impactful and long-lasting relationship with your fans. BBTV creators are using these avenues to build a connection with their audiences and are seeing an uptick in the growth of their content channels.
1. Personal Interactions Through Q&A's
It's vital for creators to be approachable and relatable to their fans. You can genuinely build a relationship with your fans by interacting with them on a more personal level.
If you want to get to know your fanbase and vice versa, creators should consider hosting a Q&A (question and answer) session. It's an opportunity for your audience to submit questions about topics that they might not have known otherwise, giving them a lens into your life, while also building a deeper level of trust between you and your followers.
A Q&A can be accomplished in a variety of ways, such as:
It's a satisfying experience for the fans to know that their post or response was bold enough to catch your eye. The more interactive and inviting you are, the more welcome your fans will feel when genuinely engaging with your content.
2. Go Live On Social Media
Live streaming is one of the most popular forms of video content in the last few years. In the past, we've covered the significance of live streaming and how vital it has become to a content creator's strategy. 
Live streaming appeals to a large portion of millennials because of its unscripted nature. Being live and allowing viewers to interact, respond, and talk to you in real time during a broadcast brings a personal element to your strategy.
Whether you go live on Instagram, YouTube, Facebook, Twitter, Twitch, or even TikTok, one component always remains: it's unfiltered. Anything can happen at any time. It's organic and personal, and those human moments like cracking jokes, encountering funny moments, or speaking directly to your audience are elements that your fanbase can identify with.
Live streaming ultimately helps the creator establish a relationship with their viewers because it humanizes their content.
Depending on your content and the platform you are using, you can reach a significant chunk of your audience at once and become accessible to viewers whom you wouldn't have reached otherwise.
3. Social Media Giveaways and Contests
Online contests and giveaways are an entertaining way to generate buzz around your channel or content, while expressing appreciation for your fans' support.
The typical social media giveaway method involves a post of the prize, a hashtag, and a caption or description highlighting a list of steps required for an entry to win. This not only allows you to interact with your fanbase directly, it also helps generate attention from viewers who have been tagged, have seen the hashtag, or come across a repost. 
They'll likely click on these CTA's to see what it's all about, piquing the interest of a potential new fan. In fact, most contests require participants to follow or subscribe to the creator, growing their overall fanbase. This is an especially helpful tactic with sponsorships, allowing you to extend the reach of your campaign with partnered brands and ultimately grow your followings.
Depending on the content vertical you fall under, common giveaways can include branded merchandise like apparel, signed albums, newly-released products, a special experience, and so much more.
While you execute campaigns with pre-existing brands and partner with new ones, contests and giveaways are a genuine way of showing your supporters your gratitude. Interacting with your fans through gifts establishes an inclusive environment, incentivizing your followers to support your future projects and continue watching your content.
4. Branded Hashtag Challenges
Branded hashtag challenges are an entertaining way to streamline the connection with your fanbase, while giving them the chance to express and share their creativity with you. Whether you ask your followers to make a TikTok with your new song, create fan art, or make a meme centered around your latest project or content, the fans will tag you, use your hashtag and repost one another. This will strengthen the relationship with your followers, reinforcing their connection as a part of your community.
Branded hashtag challenges also open the door for user-generated content. UGC broadens your reach as a creator, allowing both loyal fans and new viewers to engage with and discover your channels in an authentic way. A branded hashtag will also centralize all the user-generated content while showcasing your influence as a creator in one place.
Branded hashtag challenges can also lead to valuable collaborations with other notable creators and influencers. By teaming up with other influencers, you can leverage their fanbase and tap new followers on entertaining and original content like dance trends, duo cooking videos, and sports challenges.
As a creator, making content on a daily basis can be monotonous and sometimes cause burnout. It's important to remember that there's an audience that counts on you to make their day. These fun and unique methods can be applied to break up the cycle as you continue to connect and engage with your growing fanbase.
If you're searching for innovative ways to strengthen the relationship with your fans and attract new followers, become a BBTV creator today. Get the help from our industry experts to take your social media strategy to the next level, and to maintain a strong relationship with your viewers.
Blog CTAs
Stay Updated
Get access to the latest industry info and expert advice for your digital video strategy.
Sign Up