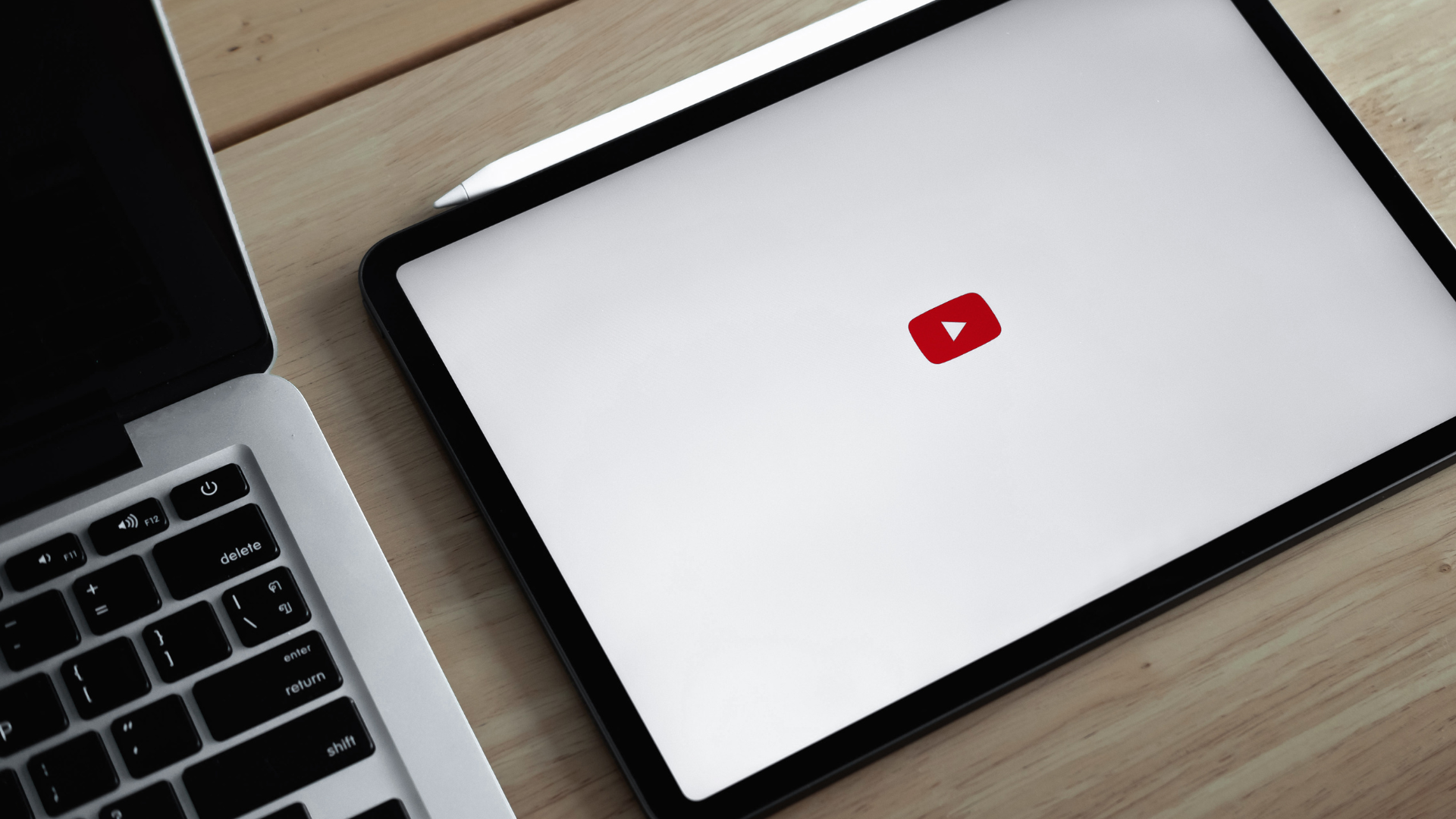 YouTube Shorts Are Just a Piece of the Puzzle for Success: Here's Why
Return to the blog
Long form video content has dominated digital media for the last two decades, from 8-minute comedy skits to 24-hour live streams, but with the rise in popularity of TikTok and YouTube Shorts things have changed significantly. Bite-sized pieces of entertainment are a must today, with people watching short form video content such as YouTube Shorts more than ever. Shorts are a huge phenomenon for creators and fans alike.
Since the inception of YouTube Shorts, it has revolutionized the way we consume video content on the platform. It's the biggest emerging force in the world of digital media, with creators and brands reaching upwards of 50 billion daily views at unprecedented speeds. Alongside YouTube introducing revenue sharing on Shorts, some creators are completely shifting their content strategy to double down on this newfound success. But is it really the right strategy to lean 100% into YouTube Shorts?
Over the past few months after YouTube Shorts revenue sharing was enabled for creators, we've been able to gather a significant sample size of data spanning thousands of BBTV creators and YouTubers experimenting with different styles and format mixes, and we've discovered some incredible insights.
So, what is the right balance between YouTube Shorts and regular long form video content on the platform? One of the notable findings was that while many people want more bite-sized slices of entertainment, it's also just that: a piece of the pie. Our data shows that shorts are a great format for reaching new audiences and driving new subscribers, but long form video content will–and always will–remain an integral part of the digital landscape, specifically when it comes to monetization.
Our discovery? Long form video content should still be the bread and butter for monetization, and our data backs it up. We've found that 1 in every 5 videos should be YouTube Shorts to get the best bang for your buck in terms of channel audience growth, maintaining strong RPMs, and continuing to drive significant revenue for your channel.
Continue reading this article to learn more about the adoption of YouTube Shorts within your content strategy, the truth about its monetization potential, and how your channel can benefit greatly from a multi-platform strategy versus a one-dimensional approach.
Long form is still king for monetization
Depending on your channel and the vertical of content you're creating under, we've seen that average RPMs can be upwards 100 times higher right now when creators are incorporating a healthy mix of both short form and long form content within their strategy. We've seen this explicitly in channels that have approximately 80% in long form content, and 20% in Shorts–what we ultimately call the 80/20 rule.
(Revenue Per Mille (RPM) is a metric that represents how much revenue you've earned per 1,000 video views).
There's also direct media sales (which we do at BBTV) that can only be done currently on long form content, whereas Shorts are only sold programmatically. In other words, this means your Shorts content is limited to auction (rather than reserve), lowering the ceiling on the revenue you can earn from every view.
Long form is also important for brands looking to advertise on your content via Connected TV (CTV), which is a big boon for your RPMs, and a big focus for the industry (BBTV sells CTV directly, which can mean even more revenue for you). YouTube on CTV is currently one of the most effective ways to authentically reach massive, highly-engaged audiences.
Long form also allows for more ads to be placed against these videos, maximizing your channel's monetization potential. Between pre-rolls, multiple mid-rolls, and opportunities for after the video, it makes it easier to integrate branded entertainment and sponsorships into your existing programming like podcasts or commentary.
Why? Brands believe that the average viewer is more likely to watch and engage with an ad for a longer period of time. Longer ads means more time to tell a story, and ultimately more information. That information is key to driving sales, making them more effective at convincing viewers to make a purchase. Keep this in mind: the amount you get paid for an ad depends on other factors like the ad's relevance (is it contextually relevant to your interests?), audience demographics, and its overall performance.
To reiterate: long form video content is far more informative and helpful for consumers who are looking into making a purchase. Shorts are great for hooking in your audience, but it's only getting them through the door.
Our data highlights that creators sticking to long form content as the bulk of their channel strategy have more active subscriber communities, which also means more viewers coming back to their videos. This translates into an engaged audience and increased actions taken on their videos, ultimately resulting in more lucrative and consistent revenue generation on YouTube.
YouTube Shorts is a powerful format to drive subscribers
YouTube's algorithm is promoting YouTube Shorts right now, and it's a great way to expose yourself to new audiences that you can't reach through long form; it's like a billboard telling people to subscribe to your YouTube channel.
On the other hand, YouTube's algorithm considers recent long form videos when recommending content to YouTube Shorts viewers. This allows creators to leverage their reach on Shorts, funneling viewers into longer content diving deeper into their favorite topics, and vice versa. The two formats are working together, building a road for fans to be introduced to your channel as a whole more authentically and seamlessly.
Thousands of Gen-Z viewers are more willing than ever to indulge in hours-long video content covering topics close to their hearts.
However, creators flipping the page on long form content entirely are harming their channel more than they think. We've seen through our data that Shorts content is up to twice as effective at driving new subscribers (on a per viewer basis), but it gets diminishing returns at about 20% of videos, hence the 80/20 rule. Some have even had their RPM reduced to a 100th of what they were previously earning when the majority of their content was long form. Think of it like this: it's the difference between $1 and $100. That's pretty significant, right?
So, what picture are we drawing? According to our data, creators adopting a multi-format content strategy are reaping the rewards. The 80/20 rule allows you to maintain strong monetization and revenue with long form, while short form drives ongoing growth for your channel from subscribers to engagement.
So, play to the YouTube algorithm. Discoverability equals profitability, and the platform is rewarding creators utilizing various formats on their channel by funneling fans to and from their destination.
Understanding your data is key to success
Our data looks at thousands of BBTV creators across different languages, verticals, and content strategies. While the 80/20 rule is a proven approach, you should take a look at your data yourself to get the best insights for your channel. 
It's important to understand what your key metrics are trying to tell you: what does your channel show regarding CPM, Views, Subscriber Rates, and Audience Retention? Are your Shorts driving the bulk of your success? Is it your long form content? Or, is it both?
Understanding your YouTube analytics can be a challenge, but we can help. BBTV creators get access to our expert Creator Growth team to maximize the potential of their channel. Whether it's looking at the performance of your content and making informed decisions based on your viewership trends, or implementing best practices, our industry pundits can elevate your strategy in a multitude of ways.
In this new era of digital entertainment, it's hard not to get caught up in the phenomenon of Shorts and short form content. But, just remember: 1 in every 5 videos you're posting to your channel should be YouTube Shorts, as they're great at driving new people to the destination. However, your long form content is what will keep viewers connected in the long term, engaging even deeper with you as they build an affinity for your content.
As we continue to watch the world of Shorts grow and develop, we're seeing new data and trends before anybody else in the industry. Because we're helping thousands of the top creators around the globe, we suggest you stay tuned for key insight around Shorts and other important topics; we're seeing the shift of digital entertainment evolve right before our eyes.
Shorts monetization is huge, don't get it twisted. However, even with big changes to platforms and revenue streams being developed all the time, a successful content strategy doesn't need to feel like rocket science. Our team of industry experts have got you covered; we can point you in the right direction and make informed, strategically-sound decisions together to explore new opportunities and elevate the success of your channel.
Blog CTAs
Stay Updated
Get access to the latest industry info and expert advice for your digital video strategy.
Sign Up