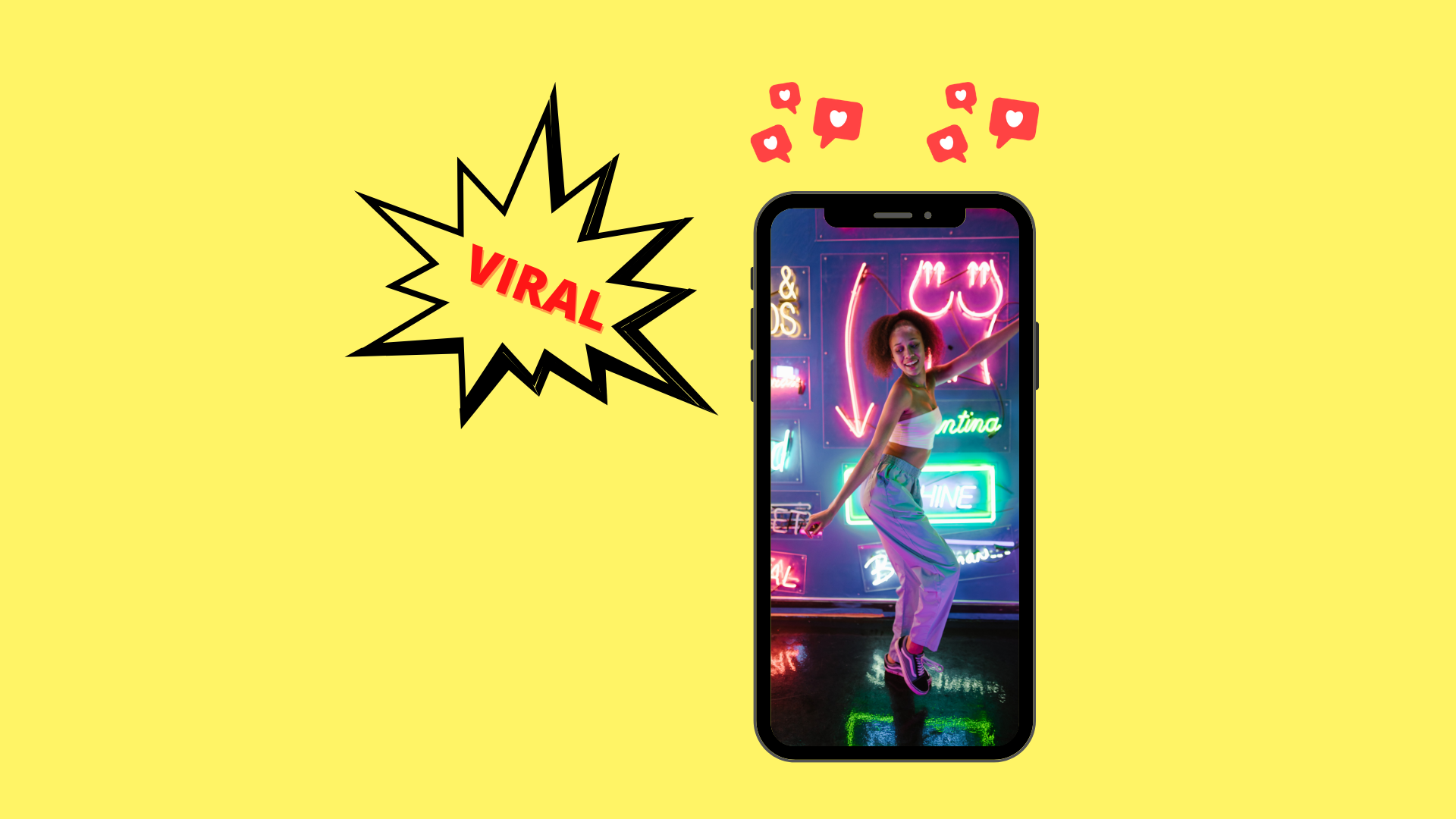 What To Do When a Viral Post Fizzles Out?
Return to the blog
Imagine: you've spent countless hours trying to create viral content whether it be on YouTube, TikTok, Instagram, or Twitter. After posting your content, a few engagements trickle in and you leave it alone to do its thing.
A few hours have passed by, and all of a sudden, your post has officially gone viral.
Your likes, views, and comments have reached a stratosphere you never would've thought possible; you've reached hundreds of thousands to millions of people. Congratulations! That's an achievement that should be celebrated.
So you've gone viral, now what? What doesn't get mentioned often is this: as hard as it is to go viral, it's just as hard—if not harder—to maintain the traction you've gained after the flood of views and engagement. One post does not always lead to you becoming a successful influencer. In fact, most viral videos are one hit wonders. Without a set content strategy, you will find it challenging to replicate the success of the first video, or to follow up and leverage the previous content's engagement in an effective and efficient way.
Luckily, BBTV's Channel Growth experts are sharing valuable insight on how to maintain your momentum after a viral post has fizzled out, from best practices and things to avoid to building a strong repurposing strategy.
First, Do You Understand Why Your Post Went Viral?
It's crucial for you as a creator to really understand and analyze the performance of your content. There are a number of key metrics and elements that you can use to investigate the success of your viral content such as your thumbnail or cover image, video title, content theme, video length, and your comments (are they laughing? Is it controversial? Does it teach them something new? Is it satisfying like ASMR, or is it a sensory overload?).
Our Channel Growth team suggests asking yourself these important questions:
Did you go viral because of the content's title or description?
Is it because of the timeliness of your post?
Is it related to something highly searched?
Is it because the CTR is performing well?
Is it because of the retention? Did they come from another one of your videos, or similar type of content?
These factors will help you understand the best performing elements of your viral content, taking those findings and replicating them in future videos, tweets, or posts.
BBTV's creator network has access to our VISO proprietary technology, specifically the Video Comparison Tool, allowing YouTubers to compare their videos to gain insights and make informed decisions based on their top performing content. All the data analysis is done for you, alleviating any heavy lifting on your part and allowing you to efficiently create content that your audience loves the most.
Once you understand which key elements resulted in the flood of viewers, likes, comments, and new subscribers/followers, you can package these elements together to create an even bigger and better piece of content.
Stick To The Theme & Avoid Making A Major Shift
Creators often get confused when their latest content has a significant drop in all key performance metrics when compared to their recent viral post.
There are a number of factors that can lead to a drop, but, the number one factor is creating content that is notably different from the post that went viral. Other factors include:
Not using similar keywords
A lack of continuity
Not posting for a while
No promotion of new content
When a creator has a viral post or video, they often believe they can dive into different concepts and themes thinking the newfound exposure will stick around for upcoming posts. There's a difference, however, between having a loyal following and consistent engagement versus a single, viral post; a person will receive long-term engagement from their audience because the creator resonates with the viewership. Going viral means the content itself resonates with viewers.
If you go viral, audiences are watching because of a specific piece of content. If you continue to create content that is similar to the viral content, whether that's through a series (part 1, part 2 etc.), similar keywords, title usage, or thumbnail elements, you can build a consistent, loyal, and engaged following. Viewers will bridge the content they love to the creator, converting them into a long-term fan.
Channel Growth worked with a popular basketball creator, JDub, who is a part of the NBA Playmakers network. He created a video called "The Last Shot…" which amassed over two million views in a short period of time. To maximize the potential of his content, he created a second part that also performed well, building continuity while introducing newer ideas to audiences that loved the original post.
The audience that watched the first video are more likely to watch something similar, or follow along with the story you are telling. Creators that stick with what is working and aren't trying to reinvent the wheel find long-term success in their content strategies.
How To Effectively Repurpose Your Viral Content To Other Platforms
While it is easy to repost your viral content on Instagram, TikTok, YouTube Shorts, Twitter, Facebook—wherever you can think of, it isn't effective.
Remember, the content went viral on the original platform because that's what worked for that audience's consumption preferences. If it's a YouTube video, can you:
Pull the most exciting parts and fit it into a 1-minute compilation for Instagram Reels or TikTok?
Can you leave viewers on a cliffhanger and link to the full video on YouTube?
Can you turn the viral video or content into a popular sound, transition, dance, or scenario?
Analyze how your viral content's theme will be interpreted or consumed on these platforms. If you can repurpose it by elevating the content in a different way rather than just reposting it, your content will have a better chance at translating the success of the original post and going viral across multiple platforms.
So you've gone viral, now what? For you to ride the momentum, it's vital for you to understand your channel's analytics and video elements, avoid a major pivot in your content's theme, and build a repurposing strategy that elevates your content based on each platform's features and habits rather than reposting it everywhere.
For you to take the next step in your content strategy and go viral beyond one good video, work with us to become a BBTV creator and work with our industry experts to hone in on your best performing qualities. With BBTV, you won't have to worry about being a one-hit-wonder. Instead, we'll help you connect with viewers in a way that is true to your core values, supporting your journey to building a loyal and engaged following.
Blog CTAs
Stay Updated
Get access to the latest industry info and expert advice for your digital video strategy.
Sign Up